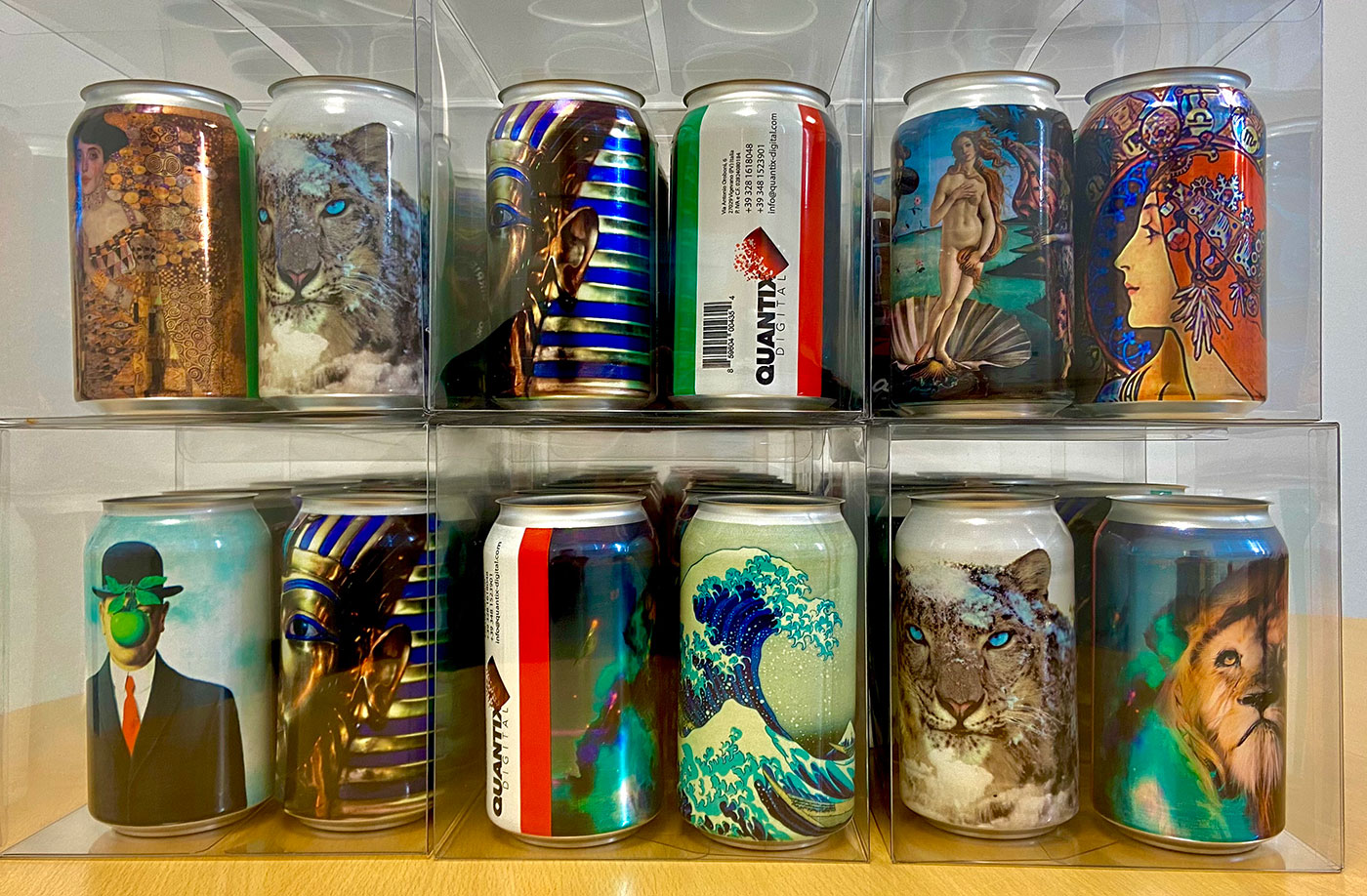 Novum prints beverage cans
Novum prints #beveragecans running like hell!
We are plenty of enthusiasm looking at how many different artworks you can print, one after the other, simply by clicking on mouse.
A large batch of samples with beautiful decorations is ready to go into hands of selected customers for capturing their attention and making them excited on direct #digitalprinting.

We are also ready to demonstrate how convenient is #inkjet technology in costs reduction and customers care.