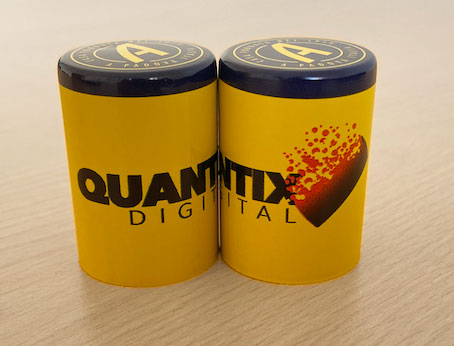 Solutions for both metal and plastic
Quantix offers solutions for #digitalprinting of #closures, both metal and plastic.
Novum makes possible decoration of side parts of cylindrical closures for #wines and #spirits, over all other bottled products.
#photorealisticquality and #variabledata are features that can increase eye-catching power of packaging.
Novum offers production speed aligned to the most performing traditional offset lines.